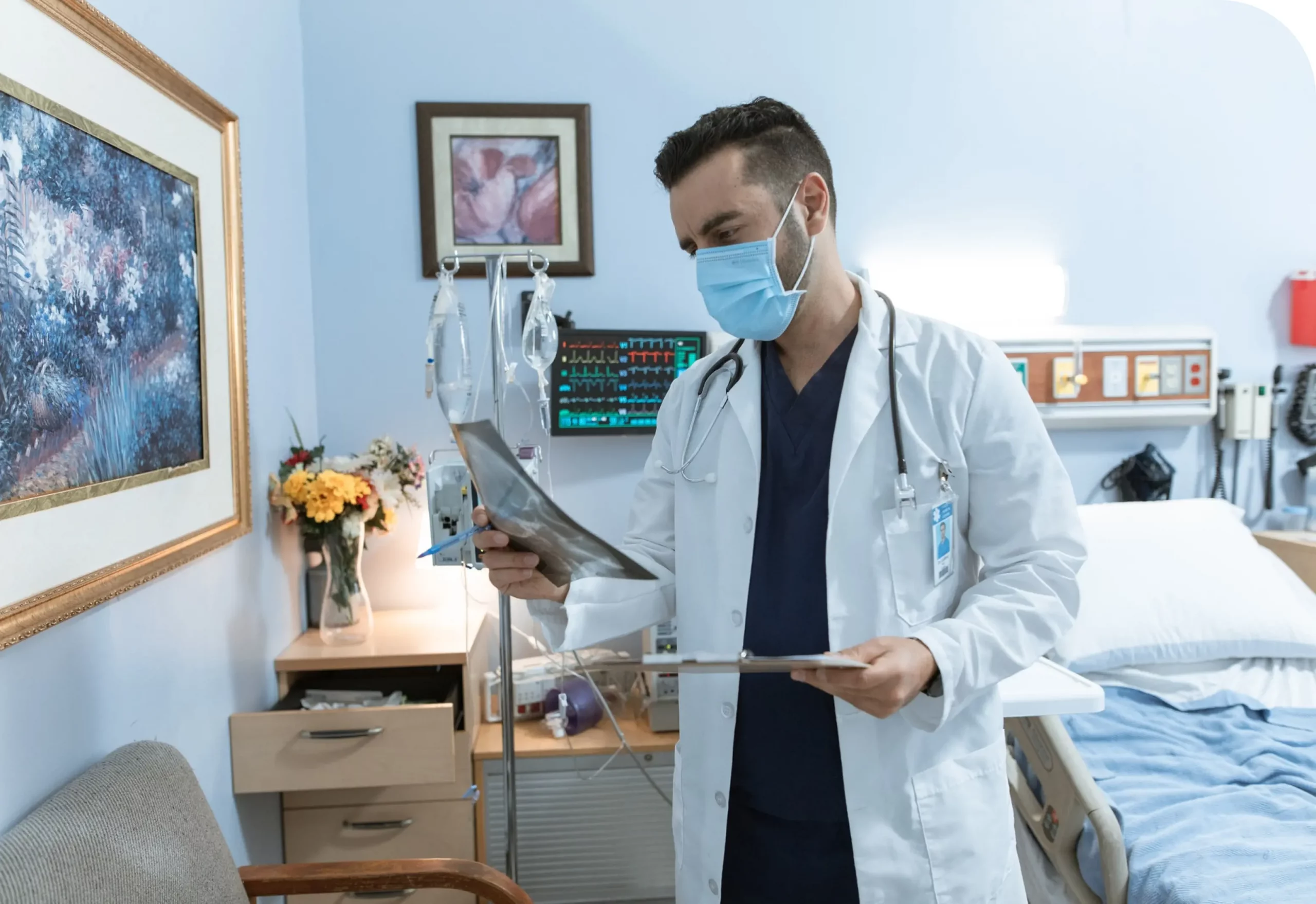 At The Neo Surgical Group our specialty-trained doctors are recognized leaders in the diagnosis and treatment of orthopaedic conditions and injuries. When you are seen by one of our experts, you know you're being treated by an experienced doctor who is focused on your recovery and dedicated to providing you exceptional orthopaedic care.
No matter the location or the severity of the orthopedic condition you are experiencing, our specialists have the expertise required to improve your quality of life and get you back in the game. We offer a wide range of orthopaedic services for both adults and children at Neo Surgical Group.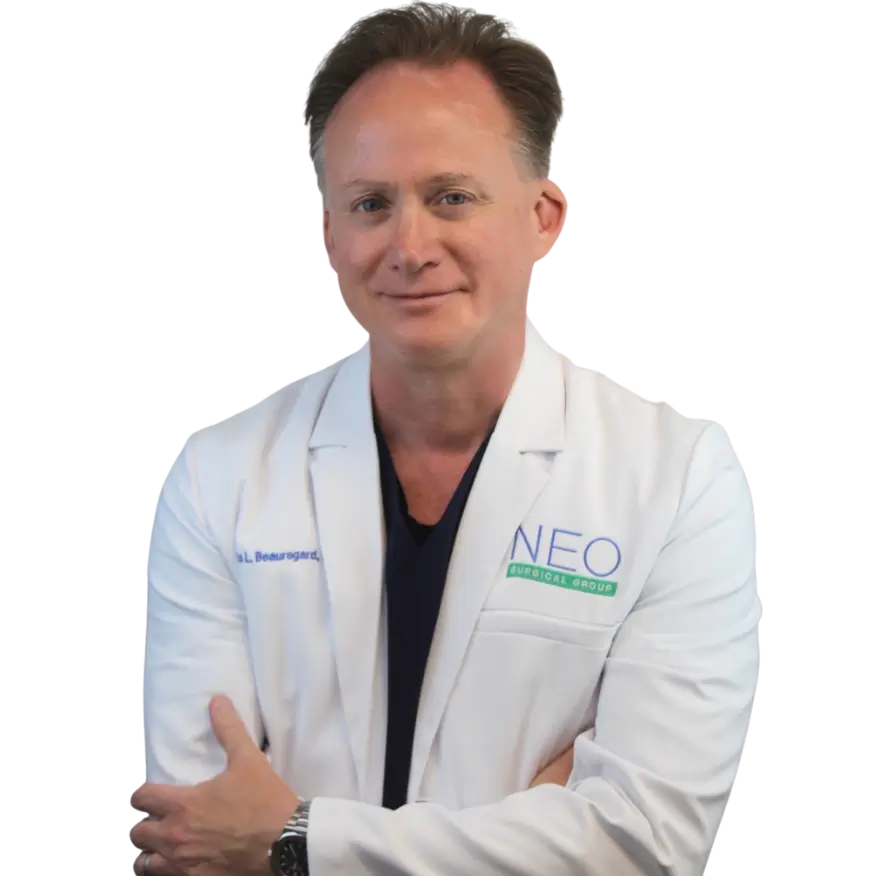 Dr. Curtis L. Beauregard
Board Certified Neurosurgeon
Wesleyan University, University of Kansas School of Medicine, University of Florida, Dartmouth Institute

Dr. Beauregard approaches each patient's unique problems with an individualized plan to optimize recovery and surgical outcomes. His mission is to provide patients with compassionate and comprehensive care focused on developing a treatment strategy to meet the patient's specific goals and lifestyle.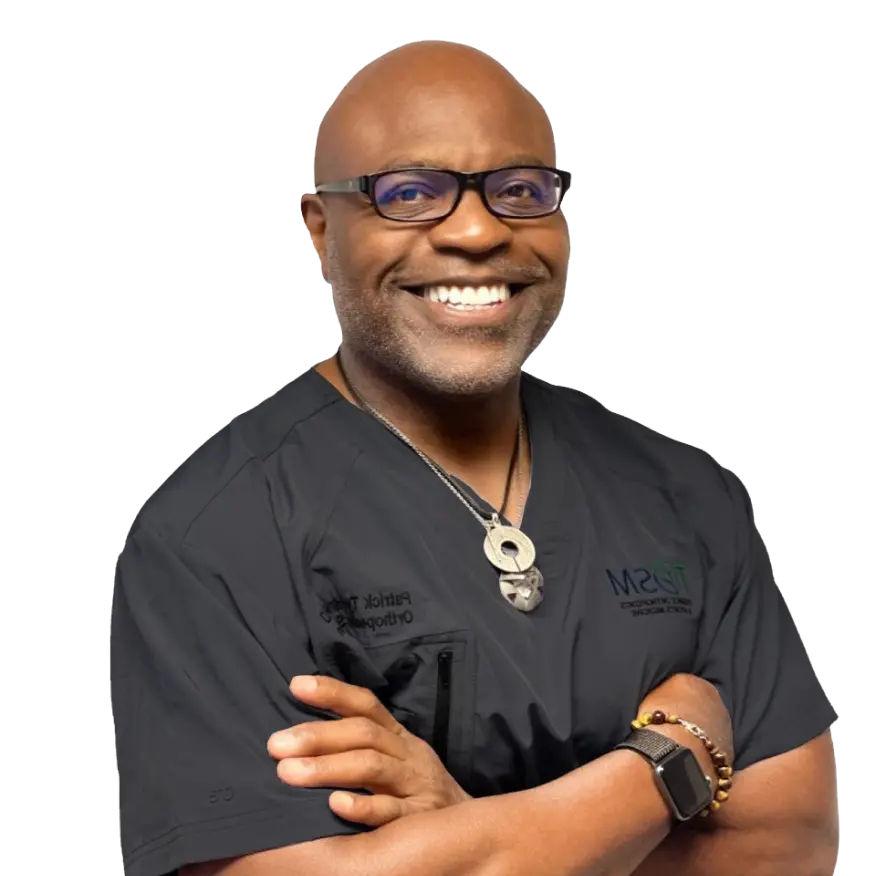 Patrick Tyrance Jr.
Harvard Combined Orthopaedic Surgery Program Internship: Massachusetts General Hospital, General Surgery MBA, George Washington University. MD, Harvard Medical School. MPP, Harvard Kennedy School. BS, University of Nebraska-Lincoln

Prior to becoming an Orthopedic Surgeon, he was a former All-Conference and Academic All-American linebacker at the University of Nebraska and drafted by the LA Rams before completing medical school and orthopedic surgery training at Harvard.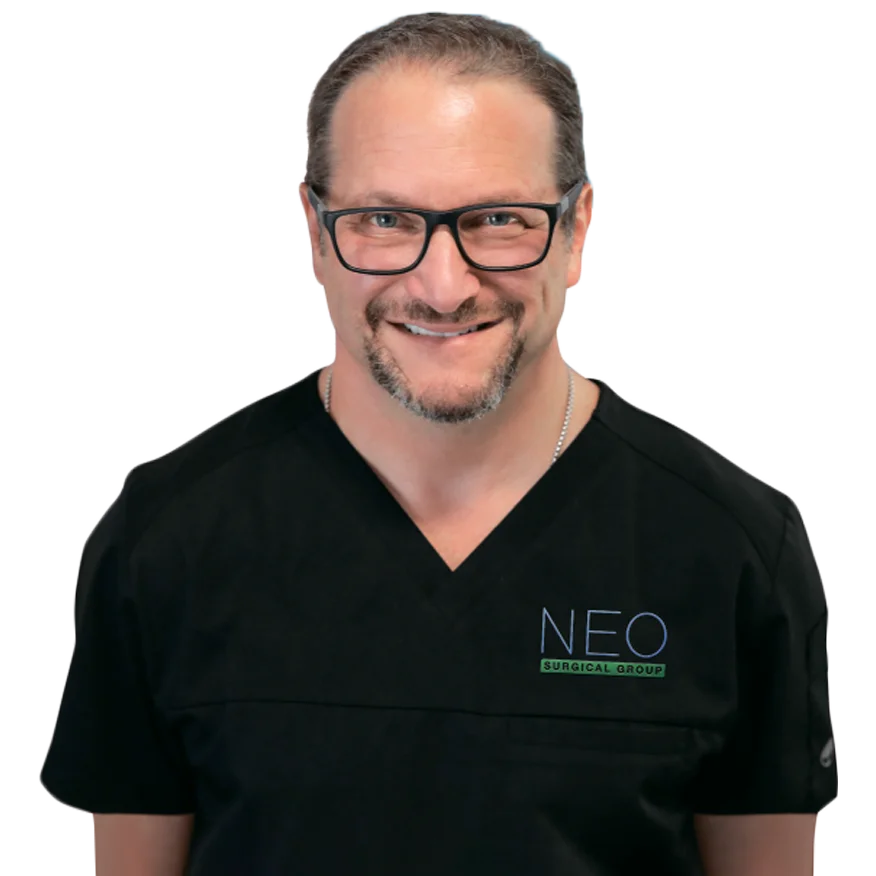 Barry E. Schapiro
Dr. Schapiro utilizes advanced cartilage and joint preserving techniques and minimally invasive procedures to get men and women back to the active lifestyle hat they enjoy.

He has extensive training in orthopaedic traumatology and management of extremity trauma and fractures as well as additional training in cartilage preserving procedures such as platelet rich plasma gel techniques and harvesting of adult autologous stem cells to treat a multitude of orthopaedic conditions.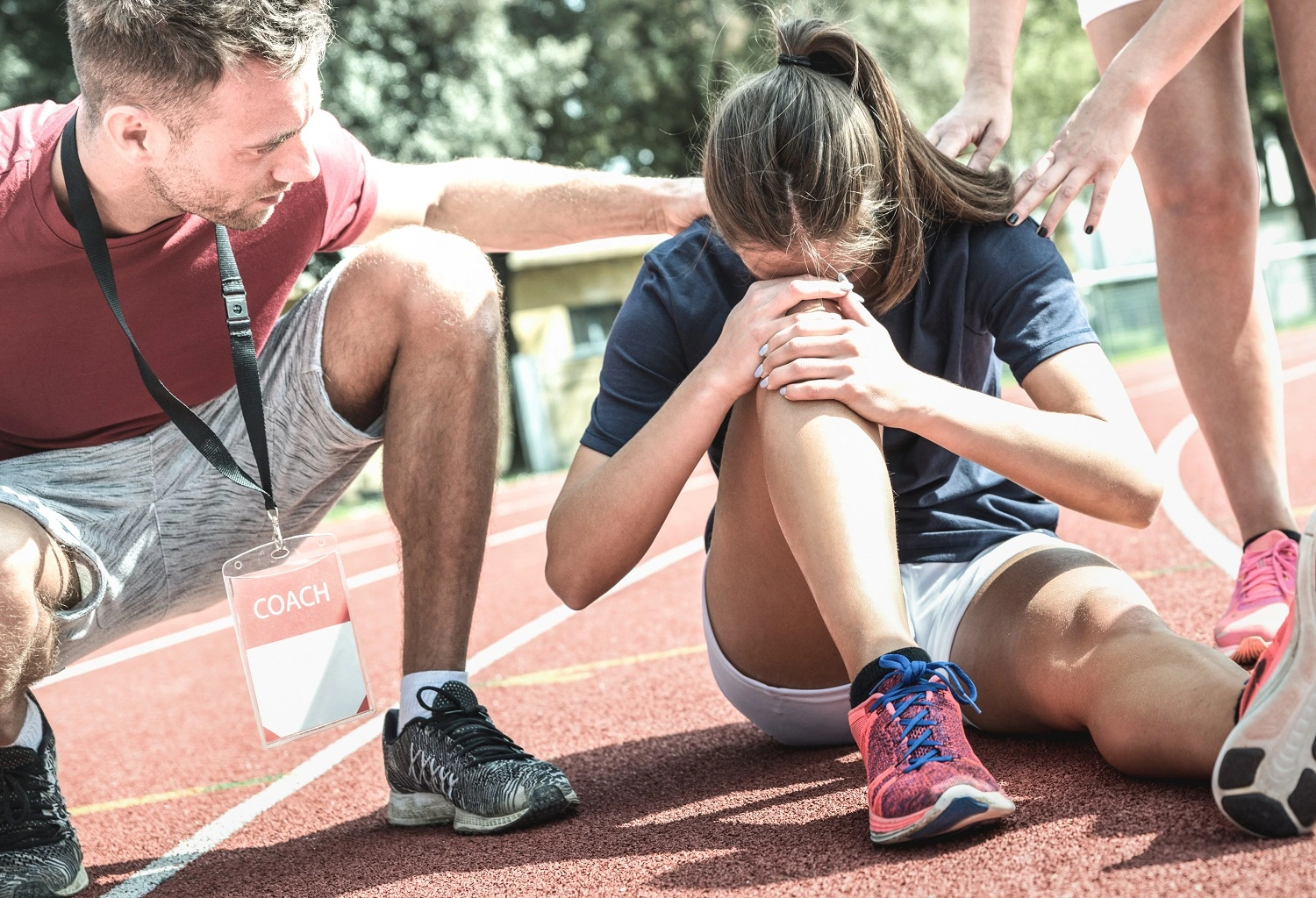 Sport injuries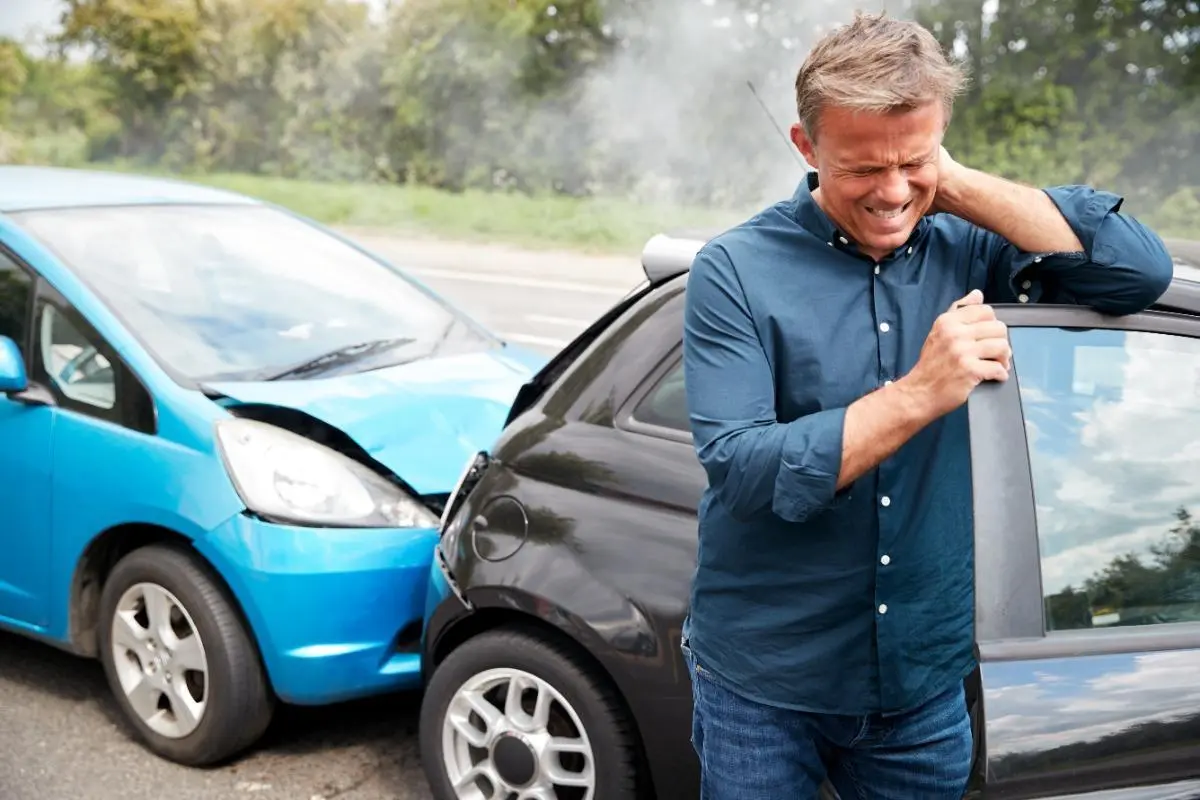 Auto injuries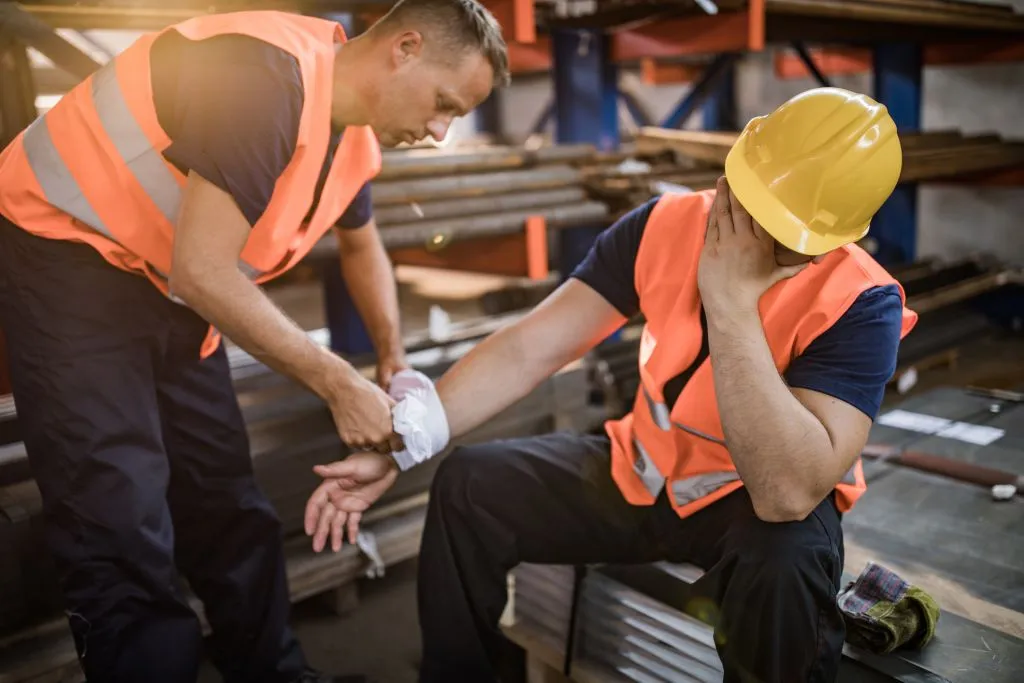 Work injuries
My mom had her wrist broken and was in so much pain, I was very worried. So I took her to the doctor at Neo Medical Group at once. He examined her hand, and told us that the best solution for an injury now is Joint Reconstruction. The price of this treatment is surprisingly low, and they took good care of my mom there. She feels great and is thankful to your professional doctors.
Wonderful doctor Curtis L. Beauregard. Clearly explains what he can do to improve function and what cannot be done. Easy manner, listens well.
Dr. Tyrance took amazing care of my knee, which was my second operation on this knee. We spoke about treatment plan, my goals and what it would take to get there. I would not be enjoying the quality of life I enjoy today, if not for this caring and skillful surgeon! Thank you Dr. Tyrance!
I was treated like a human and not just shuffled thru like most other places. I appreciate the staff greatly. My respects to Dr. Beauregard.
Dr. Patrick Tyrance is awesome! He is caring, patient and honest! He has impacted my life in many ways since I've met him. I went in for a PRP injection and the procedure has changed my life. His staff was very welcoming, respectful, and made me feel comfortable. I am truly grateful for Dr. Tyrance along with his staff!
For the last 5 years I had been suffering from acute pain in the elbow. My grandson decided to take me to the trusted doctor to check if it is an injury or what exactly. In Neo Medical Group, they told me that due to my age I have a severe condition which needs to be treated with Arthroscopic Debridgement of the Elbow. And this treatment really helped, I never felt better.
Great Facility!! Amazing staff!! Won't be disappointed


Get in touch. Neo Surgery Group is here to help.
To request an appointment, please call
(833) 863-6633
or enter the information and press the "Send Now" button when you are through