Treatment Foot and Ankle pain
Ankle pain is a common symptom that occurs at a young age after repeated traumatic effects on the area of the ankle joint. In older people, pain in the ankle area can be triggered by degenerative changes in the ankle and knee joints. Such pathologies lead to the destruction of the cartilage layer, then osteoarthritis develops and the bone tissue is deformed. The nature of painful sensations is also present in the foot area – this is the lowest part of the limb. It is a combined group of bones that perform a supporting function. Foot pain can be a sign of various diseases, provoked by both physical exertion and traumatic injuries.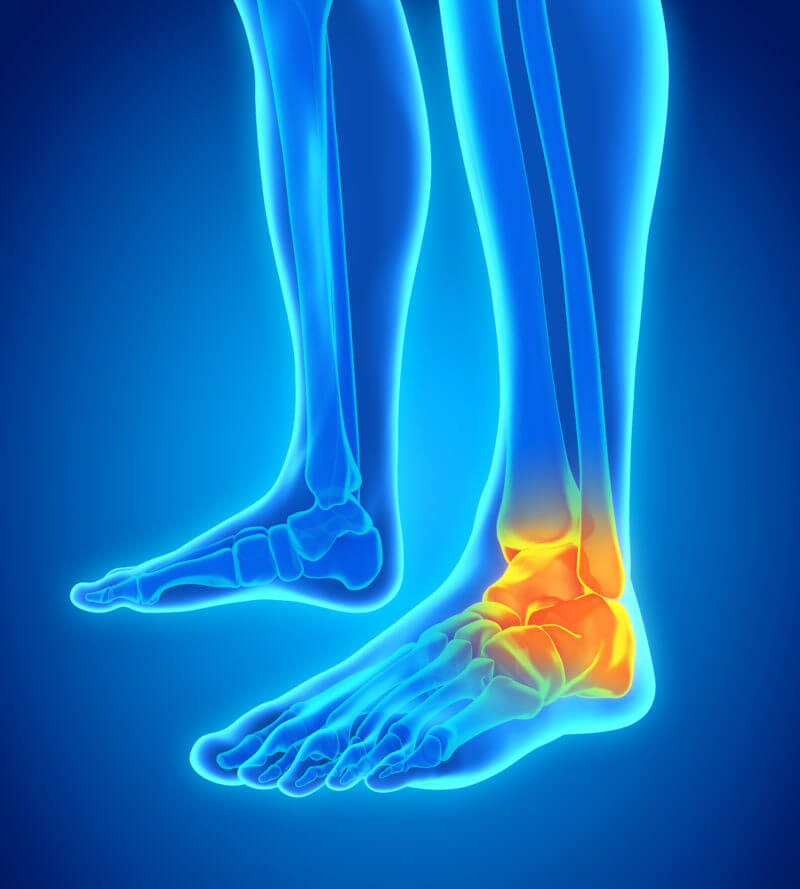 Surgical Treatments For These Conditions Include: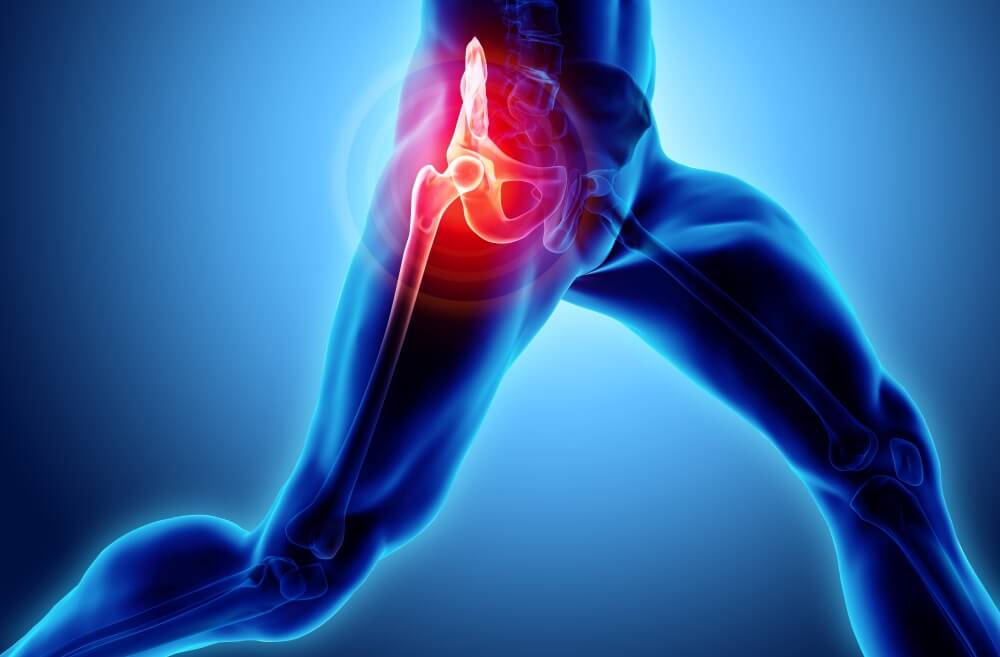 The first thing you should do for ankle and foot pain is to seek medical help. You have no chance to identify the cause of the pain yourself. Only an experienced Chiropractor can make an accurate diagnosis and prescribe effective treatment of the foot and ankle joint
Where is the best place to go? To the Touch of Health orthopedic center in Orlando (FL). Only we have the best professionals in their field with high experience and rich experience. A foot care specialist in Orlando will give you the perfect reception and help with treatment.
Diagnostics-our experienced orthopedic foot surgeon (or chiropractor of the foot) will quickly identify the result. If vascular problems are detected, treatment is directed to this area. If the pain appears due to scarring of the ligament and tendon apparatus, then medical measures will be aimed at eliminating these ailments.
Treatment
Osteopathy – helps to improve circulation of blood and eliminate the excess swelling and infiltration of tissues. Good practice for the foot treatment pain;

Massage -improves the condition of soft tissues, increases elasticity, activates muscle tone and restores nutrition to the cartilage tissue;

Therapeutic gymnastics  -normalizes your mobility;

Physical therapy – will speed up the recovery and recovery processes.
Shin treatment pain
Medical therapy. The list of medications is determined by the symptoms of the disease. In case of intense pain, analgesics are prescribed.

Medical gymnastics. Mandatory part of recovery measures. It allows you to maintain muscle strength and joint mobility, prevents the development of complications, and improves limb function.

Physiotherapy (Chiropractic treatment). Shin treatment pain is accompanied by procedures to reduce pain and inflammation, activating blood circulation, stimulating the recovery process.
The most common causes of leg pain are:
Venous insufficiency – is a consequence of varicose veins. There are pains in the legs, which usually appear in the evening after a long stay in an upright position.

Arterial insufficiency – develops due to atherosclerosis of the vessels of the lower extremities. This condition is formed due to the fact that you do not control blood pressure well, which leads to the risk of getting hypercholesterolemia, and this also applies to those who often abuse bad habits.

Polyneuropathy is a pathology that causes excruciating pain in the legs. This is a violation of the peripheral nerves. The clinical picture is characterized by various symptoms – pain in the legs at rest, reduction of calves, a feeling of shivering, tingling, perhaps a feeling of discomfort when touching the skin.

 Osteochondrosis – pain in the legs can occur due to osteochondrosis of the lumbar and sacral spine. Tingling sensations spread from the back of the thigh to the front and side of the lower leg and the back of the foot.

Joint diseases are the most common disease, which is deforming osteoarthritis. Unpleasant sensations occur in this case with the simplest and most everyday movements.
The cause of shin pain can be: 
lower leg injuries. As a result of the injury, both soft tissues and bones of the lower leg can be damaged. 

diseases of the lower leg bones. Osteochondropathy of tibial tuberosity. The disease occurs mainly in people who are actively engaged in sports, in particular running.

diseases of the muscles. Pain in calf muscles is commonly associated with their inflammation that is observed in various pathological conditions (delayed onset muscle soreness, cramps)

vascular disease of the tibia. When blood vessels are damaged, the blood supply is disrupted, which causes severe ischemic pain that occurs when there is insufficient oxygen supply to the tissues.

diseases of the spine. Damage to the spinal column in the lumbosacral region can lead to compression of the spinal nerves, which will cause pain in different areas of the leg.

infectious disease. Infection of the skin, soft tissues or bones of the lower leg is also the cause of pain in this area (boils, osteomyelitis).

tumors of the lower leg. At the initial stages of development, the tumor does not manifest itself in any way, because it does not contain nerve endings. Clinical symptoms, including shin pain, occur in the later stages of the disease, when there is damage to the surrounding tissues. Therefore, the treatment of shin pain, if you have it, is a priority.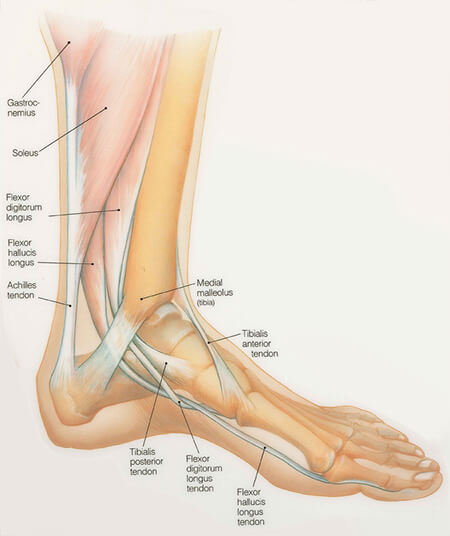 Dislocations. Violation of the normal position of the joint and bones-fibular, tibial and talus. In this case, the foot injuries are accompanied by partial damage or complete rupture of ligaments. It is recommended to immediately contact a doctor for foot and ankle treatment, otherwise the pain will become even stronger.
Fractures. Damage to the bones forming it, due to mechanical action or pressure. As a rule, the damage force is greater than that which the bones of the foot could withstand without damage.
Stretchings. Closed violation of the integrity of the ligamentous apparatus caused by exposure to high loads that exceed the physical norm. Foot and ankle treatment pain during stretching is carried out under the supervision of the attending physician.
Touch of Health orthopedic medical center is near you. Make an appointment with our Chiropractor today, do not waste a minute and do not start the inflammatory process of your legs. Entrust the treatment of the foot and ankle in Orlando (Florida) to our specialists.Chiropractic care in Orlando is one of the most effective treatments sudden or chronic foot pain.
Our center is located near these locations:
Pine hills, Downtown, Winter garden, Metrowest, Altamonte, Apopka, Ocoee, Windermere, Doctor Phillips, Belle isle, Pine castle, Edgewood , Baldwin Park, College park, Millenia, Winter park, Goldenrod, Altamonte Springs, Maitland, Casselberry, Azalea, Oviedo, Lake Mary.
Fracture of the pubic bone;
Fracture of the pelvic bone in its sacral part;
Compression injuries in the lumbar spine;
Damage to the hip joint, hip bones due to mechanical damage
Other types of hip injuries include:
   –  Dislocations;
   –  Subluxations;
   –  Muscle and tendon ruptures
Muscle and tendon ruptures Orthopedic center in Orlando (FL) is waiting for you and provides you with only the best specialists in their field in the treatment method.
Each Chiropractor has received special training and we are proud to say that we have formed a team of professionals. Entrust hip treatment in Orlando (Florida) to our experienced medical experts and in the near future, you will feel how easy it is to be healthy and live a full life. Do not delay treatment and do not rely on self-reliance to avoid negative consequences in the future.
Orthopedic medical center near you in Orlando, just make an appointment today and we will treat you and restore you to your old and strong health. Chiropractic care in Orlando is one of the most effective treatments sudden or chronic hip pain.
Our center is located near these locations:
Pine hills, Downtown, Winter garden, Metrowest, Altamonte, Apopka, Ocoee, Windermere, Doctor Phillips, Belle isle, Pine castle, Edgewood , Baldwin Park, College park, Millenia, Winter park, Goldenrod, Altamonte Springs, Maitland, Casselberry, Azalea, Oviedo, Lake Mary.
Complete a full foot examination at our center and get a prognosis for your recovery.
Our specialists help you to recover much faster.
My mom had her wrist broken and was in so much pain, I was very worried. So I took her to the doctor at Neo Medical Group at once. He examined her hand, and told us that the best solution for an injury now is Joint Reconstruction. The price of this treatment is surprisingly low, and they took good care of my mom there. She feels great and is thankful to your professional doctors.
Wonderful doctor Curtis L. Beauregard. Clearly explains what he can do to improve function and what cannot be done. Easy manner, listens well.
Dr. Tyrance took amazing care of my knee, which was my second operation on this knee. We spoke about treatment plan, my goals and what it would take to get there. I would not be enjoying the quality of life I enjoy today, if not for this caring and skillful surgeon! Thank you Dr. Tyrance!
I was treated like a human and not just shuffled thru like most other places. I appreciate the staff greatly. My respects to Dr. Beauregard.
Dr. Patrick Tyrance is awesome! He is caring, patient and honest! He has impacted my life in many ways since I've met him. I went in for a PRP injection and the procedure has changed my life. His staff was very welcoming, respectful, and made me feel comfortable. I am truly grateful for Dr. Tyrance along with his staff!
For the last 5 years I had been suffering from acute pain in the elbow. My grandson decided to take me to the trusted doctor to check if it is an injury or what exactly. In Neo Medical Group, they told me that due to my age I have a severe condition which needs to be treated with Arthroscopic Debridgement of the Elbow. And this treatment really helped, I never felt better.
Great Facility!! Amazing staff!! Won't be disappointed


Car accidents are often the cause of various injuries. After such, a patient undergoes a specific course of auto accident injury treatment, followed by a recovery program in our clinic Touch of Health to ensure speedy recovery. We specialize in providing medical care for such conditions as:
Whiplash
Spinal and extremity injuries;
Musculoskeletal system traumas;
Multiple traumas can result in chronic pain in the Spine after an accident, sharp and shooting pain in your neck, back, extremities and joints, muscle atrophy, decreased immunity, general weakness. We choose the most efficient program to help the patient to recover even from the most critical conditions such as a Spine injury after an accident. Our medical staff has proven its expertise and qualification over the years in car injury treatment. Touch of Health is well-known for its high standards and impressive reputation among the medical specialists and patients.